It is WONDERFUL to be back and posting again! I would send my apologies for the slightly prolonged break, but it has made me realise that all bloggers need some time off from their writing schedule to sort things other things out in their lives, otherwise content would be compromised, which is something I'd really rather not want to happen!
I plan to keep my following posts shorter and non-scheduled, though I'm sure I shall revive them in the near future. I've realised that I need to keep myself and all aspects of my life scrupulously organised and start planning things out so that I can schedule time for writing rather than force myself to hurriedly type a compromised piece.
Here are a few photos from my time away: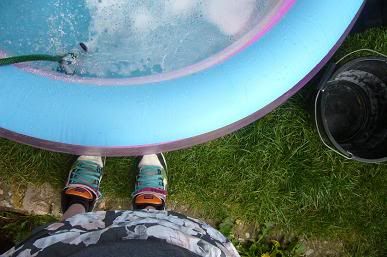 Summer!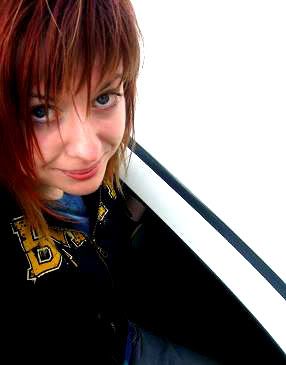 In Wales somewhere sitting on my car!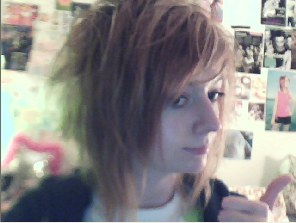 Messy hair!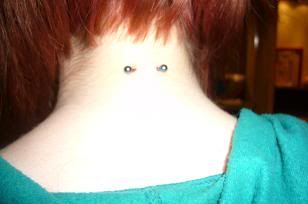 Happy nape piercing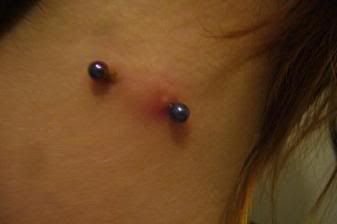 Sad nape piercing. The incorrect curved bar was removed shortly after this since it was causing a very painful buildup of scar tissue on one side. I had it taken out a few weeks ago and my friend Kyle is taking me to get it redone with a silver staple bar (the right kind!)..can't wait to have it back! ♥
And before I go, an outfit post from yesterday: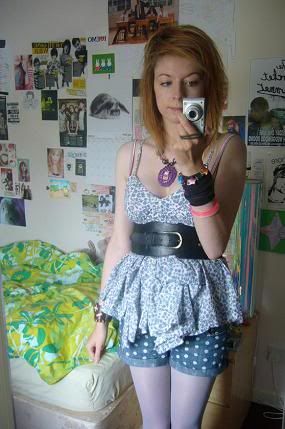 POF: Lovely warm weather and a party night in with amazing films!
Necklace: Tarina Tarantino
Top: Primark!
Belt: No idea
Shorts: Topshop
Tights: Primark
I have some INCREDIBLE new luminous Nike hi-tops I wore with this..pictures to come!
Although I've still been following all my favourite blogs..
What was YOUR favourite thing about the last few months?