I embarked upon writing an article the other day; it proved to be far too lengthy to complete all in one evening. It'll be up soon enough! I have many ideas still in progress and hope to unleash them all upon the world in blog-format very shortly.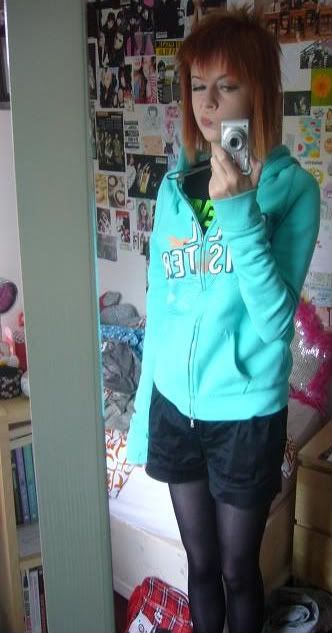 POF: people should follow my example: stop saying "omg I can't BELIEVE it's July, look at the weather" and wear a damn hoodie. they're comfortable and warm.
Hoodie: Hollister. Evil, no? But I love it. It's the most comfortable thing I own, as well as being the one which gets dirty the fastest as the sleeves are miles too long for me.
T-shirt: Forever The Sickest Kids gig
Tights: somewhere
Shorts: Primark
Boots [not pictured]: Fryes