It's true, sales have been starting so much earlier now than ever! You've all heard the crazy stories of the chaos resulting from this year's post-Christmas reductions...
-
Panel falls on Selfridges shoppers in Manchester
-
Riots in Gucci..what?!
-
And even more craziness!
Luckily Bristol wasn't quite this bad, though there was still a fair amount of shoving and crazy queues!
Here is my comparitively small Topshop haul: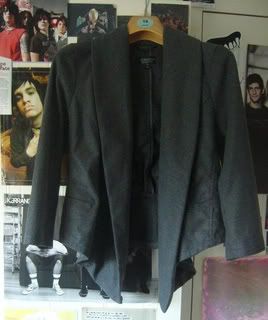 Grey jersey blazer, reduced from £45 to £25, a great plain alternative to my other blazers which are all patterned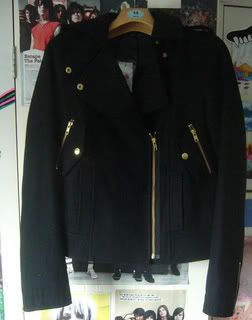 Black wool biker jacket, reduced from £65 to £30. I was rather distraught when these had all sold out on the website, though they had plenty in the store.
Topshop is definitely the place to go for sale bargains, as most of their items are a bit too expensive at full price and the discounts are always generous. Plus they seem to reduce all their winter and party season stock, not just the stuff that isn't selling.
Post your sale bargains!