Yesterday I went round good old Brizzle in search of amazing and wonderful things to buy. And yes, I
did
manage to squeeze in 2 hours of revision while I was there!
What I wore: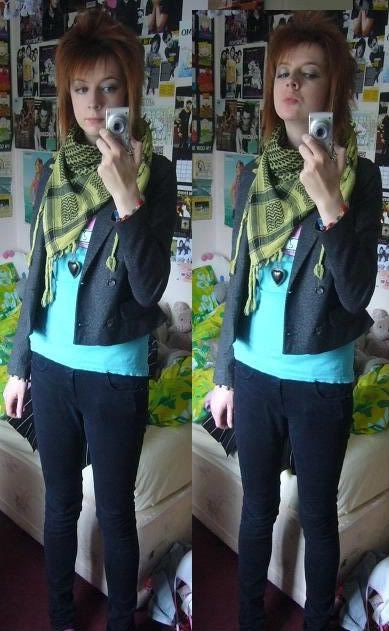 Before my hair went puffy and generally awful due to the rain.
POF: shoppin'!
Jacket: Kate Moss @ Topshop
Scarf: Camden (I wear it too much...I need new ones!)
Tee: Heartcore @ Hot Topic
Necklace: Miss Selfridge
Belt: Lowlife
Jeans: Topshop
Boots: [not pictured] Purple Doc Martens
My mini haul: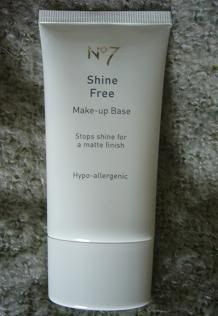 1. NO7 Makeup Base
I went to MAC at Debenhams to try out some of their foundations, since mine's been acting up, going a very odd texture on my slightly dry skin. The extremely lovely sales assistant told me to get a good makeup base, which I did! MAC's was a bit more than I was hoping to spend, so the Boots pick worked out much better.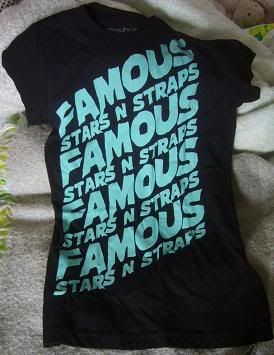 2. Famous Tee
I seem to wear my Famous tees more than any others, so it made sense to buy another in Blue Banana's sale. Instead of £25 they were reduced to a much more sensible £10.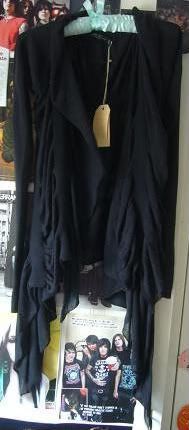 3. All Saints Cardigan
It looks great just hanging in my room.
I spent hours in the All Saints dressing room trying on various wraps, cardigans and shrugs in a variety of shades - this was the style which I fell in love with. How beautiful is the cut? The store where I tried so many on only had a size 6(!) so I had to cross to the other side of the city to discover a delightfully fitting size 12. All Saints stuff is slightly more expensive than it deserves to be, but some of their items are so damn beautiful that you can't say no to them.
All I need now is these two beauties to go with it: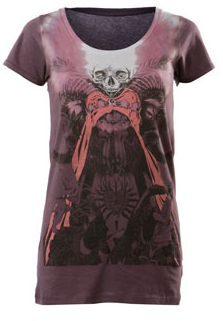 All Saints 7 Sins t-shirt, £60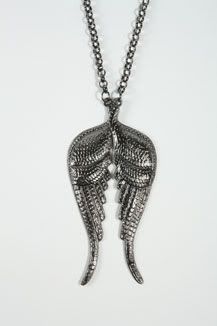 Urban Outfitters Wings Necklace, £24
Well it
is
my birthday in four days...but I've asked for this instead!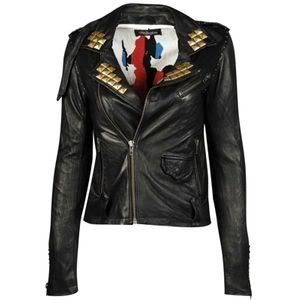 Love at first sight. ♥