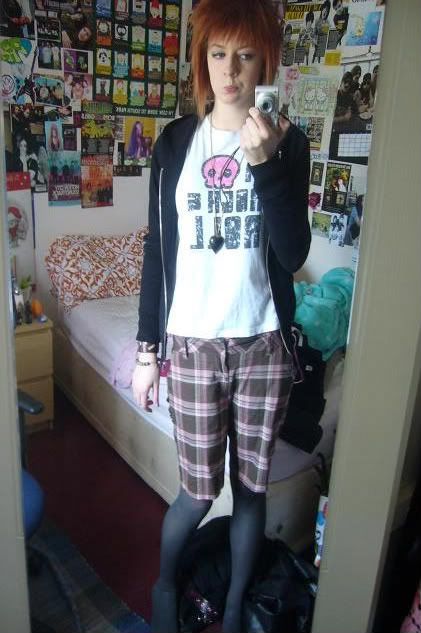 POF: Present Huntin' for the boyfriend & looking casual.
Hoodie: H&M
T-shirt: David & Goliath
Necklace: Miss Selfridge
Shorts: Delias
Tights: H&M
Boots: (not pictured) RTBU.
I found some wonderful gifts for my boyfriend, which I am delighted with. :D
Also, the clocks went forward last night, so yay for sunny evenings!