Yesterday was an extremely fun day as it was my 18th birthday :)
What I wore yesterday: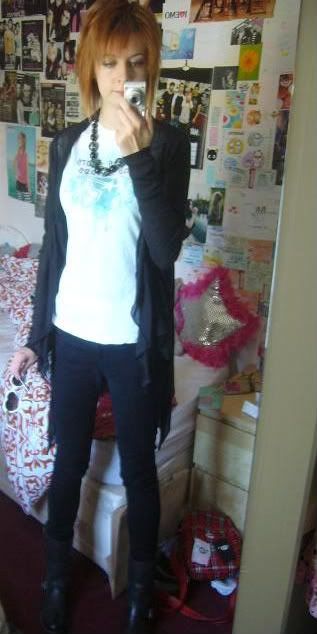 Cardigan - All Saints
Tee - FSAS [Pac Sun]
Necklace - M&S
Jeans - Topshop
Boots - Frye
Meet my new favourite birthday present...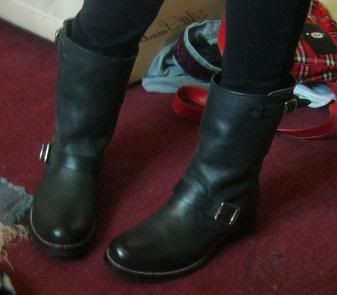 To replace my lovely but dead RTBU engineer boots [RIP] - these seem much stronger & the real leather smells amazing. I would've had them in white if they made them, but I adore the black too. They're extremely painful at the moment but I'm sure they'll improve. ++ I'm very excited to have a pair of boots I can wear with skirts! love them. ♥
Also my hair is now a dark raspberry/red colour - looks so different! Expect photos asap.