I bought this gorgeous Topshop playsuit a while ago, but had no idea how to make it suitable for casual wear, or whether it would suit me. But I kind of had to have it.
This:
How I wore it: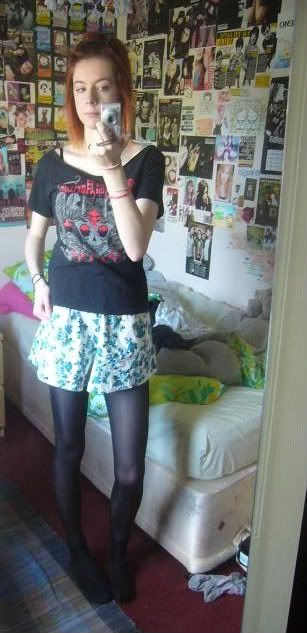 [excuse the just-got-out-of-bed hair]
I wore an old Bring Me The Horizon tee with the neckline cut out over the top and with the old black semi-opaque tights underneath so I could wear it for school. Plus it looks like a skirt, so no getting in trouble for wearing 'bad' shorts, haha.
How do you/would you wear playsuits?