One thing which has delighted me recently amidst the gloom and despair of recent happenings is the fact that some of the most recent collections from River Island have been absolutely jaw-droppingly excellent. As in rush-around-in-a-mad-frenzy-for-your-credit-card excellent before ordering amazing pieces you probably shouldn't buy but can't resist anyway. I had originally planned to enforce my nan's cunning plan in shopping - buy everything you love and take back everything you can't realistically afford - but I really can't see myself taking any of these back.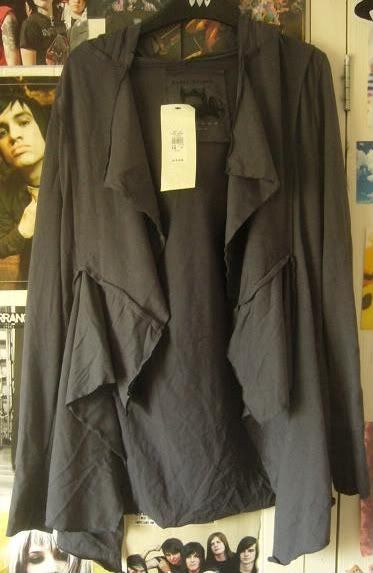 Amazing hooded cardigan that was almost sold out; unfortunately there were only sizes 6-10 left. I went for a size 10 and it's a little on the small side, but you can't exactly turn something you fall in love with down, can you?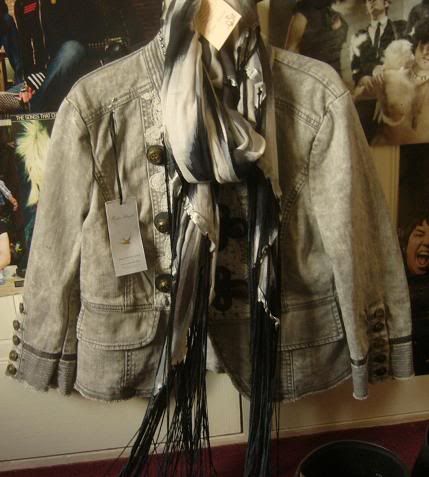 THE jacket, with the fabulous fringed scarf. Such a lovely scarf.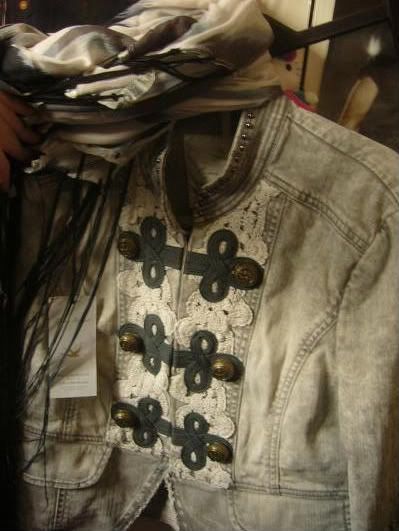 Front detail!
I also kind of want some of the incredible shoes they have, though I should probably wait until I get a job or something so I can afford them.