Anyone residing in the fair British Isles as of late will be fully aware of the icy Arctic blast currently sweeping across the country..and it's absolutely freezing!
Some of us pile on half our wardrobe to keep warm, but the slightly more stylish way of keeping warm in the chillier weather is to invest in a truly gorgeous, classic coat. And if you haven't already, now is surely the best time to get one.
After getting out my beautiful coats I wore just about every day last winter, I was shocked to find that they are now much too big for me; I don't know if I've lost weight, or if I've simply got used to wearing clothes that fit me better. Whatever it is, I'm feeling a bit stuck and a mere jumper or two doesn't seem to be enough to fill them out.
After searching the internet far and wide, I've come up with five favourites which I really wouldn't mind having.
1.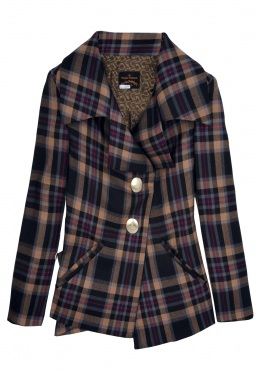 Vivienne Westwood Anglomania Jacket - £481
I've been lusting over this style for what seems like forever - the colours and shape are gorgeous. Also similar to Becky Bloomwood's amazing coat in the 'Confessions Of A Shopaholic' film..who wouldn't want to channel Becky's super-cute style?
2.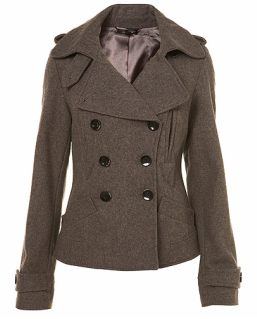 Topshop Short Double Breasted Coat - £60
Simple yet classic and would go with just about everything, even jeans. I prefer the grey rather than the black as it looks more sophisticated. Despite being from Topshop, its neutral colour and simple cut mean you can stop worrying about wearing the same coat as five other people in your class. Sure, it'll be everywhere soon enough, but it can be mixed up so easily it's hard to go wrong.
3.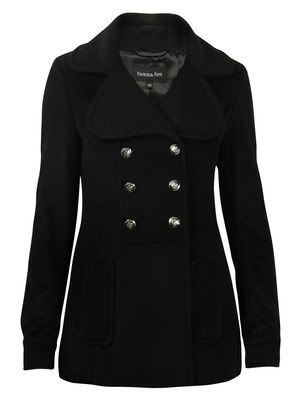 Patrizia Pepe Black Pea Coat - £328
Another classic style, this one is unashamedly grown-up but can easily be dressed down with jeans and a pretty scarf. Suits just about every age, so no need to worry about 'growing out' of your style with this key piece.
4.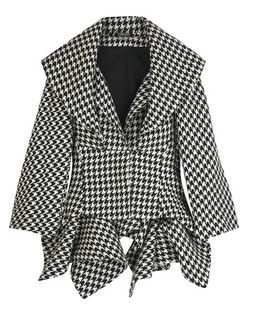 Alexander McQueen Houndstooth Folded Jacket - ~£1500
Who doesn't love a bit of McQueen, really? This probably wouldn't do much for keeping me warm, but the extravagant cut is so wonderfully unusual that I really wouldn't mind it.
5.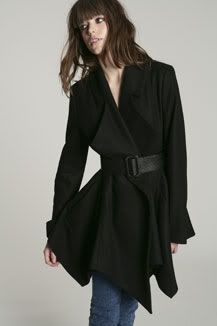 Full Circle Wrap Over Blanket Coat - £180
Belted coats seem to be irresistable - ultra-feminine and sexy when hardly baring any flesh at all whilst being smart enough for work and school. Such a beautiful hemline too..I want this!
What's your must-have coat this winter?