I haven't been feeling too great the last week or so, though I'll be back posting regularly very soon!
Last week I received two gorgeous items from All Saints purchased during their 20% off days..what's better than a discount on your current favourite website?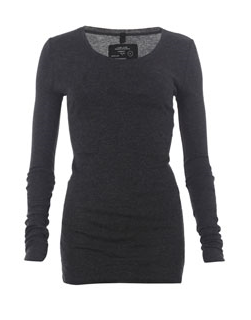 All Saints Pious L/S Top
Although now sold out on the website, this top is perfect for layering and the material is luxuriously fine - much more touchable than other plain layering tees! The only problem is the sizing: I bought a size 14 after just about being able to fit into a size 14 dress of theirs; unfortunately the top fits more like an 18 as it just drowns me! It doesn't seem to have shrunk after being washed, but I think I can just about pull it off with a jacket over the top to hide the bagginess. If all else fails, I could always wear it as a minidress!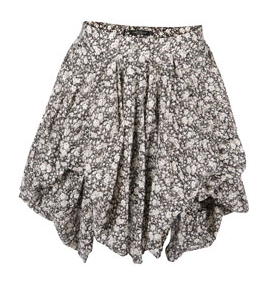 All Saints Ditzy Ezra Skirt
In love with this skirt! The price is a bit over-the-top, though it doesn't detract too much from its beauty. The print is slightly bolder than in the photos, being a brownish-beige and vermilion red. The shape is particularly unusual even when compared to their other hitch hem skirts, as it is shortest at the sides and longest at the front, as well as ultra-pretty worn at the waist. I have a size 8 in another of their skirts, though I (thankfully) chose a 10 in this one just to be on the safe side.

Although the sizing seems to be a bit sporadical between pieces, the finer materials and cuts are of almost designer quality, especially evident when compared with other high street offerings. The styles are wonderfully unique yet blend in with just about any style..so perfect! I can't wait to get more.