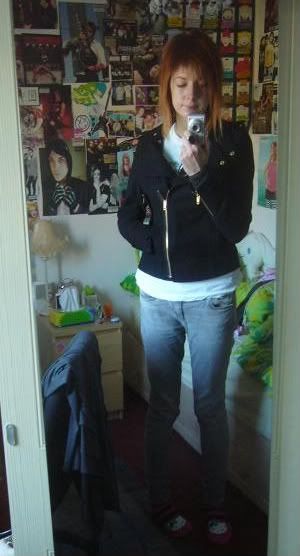 POF: Basic, warm-as-possible outfit for attempting to shield self from Arctic conditions with lovely new jacket + disorganised layers
Jacket: Topshop!
Tees/Tops: FSAS, Primark
Jeans: Topshop
Lovely socks: H&M
I'm after some snowboots (not Uggs, of course!) and more thermal layers for the next couple of months as I was still completely frozen today, even with a scarf and gloves..where are you, summer?!