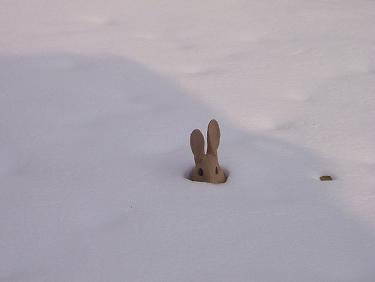 image from here.
1. Motivate yourself to keep your resolutions.
Buy some heart-shaped sticky notes and write your resolutions on them in purple/pink/sparkly ink. Stick them around your room or workspace so you won't forget to keep them.
2. Buy yourself the best planner you can afford.
Keep yourself organised in 2010! If you favour the January to December planner, don't be afraid to pay a little extra for one with a luxurious cover, page dividers, extra compartments or any other features you find particularly useful - you'll be much more likely to make good use of it. Personally I prefer the academic year planner as I always have so much schoolwork going on, so stick with what you know you'll get the most effective use out of.
3. Invest in some super-cosy thermal socks and underwear.
Seriously - it's cold out there! Especially if you have horrible circulation like me: I was genuinely considering wearing my duvet to school yesterday. Topshop do a thermal vest
here
which doesn't actually look too much like something your grandma would wear. Also,
thermal leggings
, anyone?
4. Declutter your workspace.
A top priority if one of your resolutions was to be more organised this year. I can't recommend a thorough declutter enough - it helps to both cut down on stress and clear your head. Make sure all your essentials are easy to access and store and that your surfaces are clean and dust-free - you'd be amazed at how much a clear workspace boosts productivity.
5. Ensure any work and payments from '09 are seen to.
Don't get caught out by any leftover projects or payments you're still behind on from last year. Schedule some time (at least an hour) to get your work finished and that you've paid back any friends you've borrowed money from, or unpaid bills and fees you're probably going to forget about.
6. Discover the next big band of 2010.
I often mention this, I know - but discovering a new favourite band, performer or artist who I adore always excites me. Take an evening this month to see a band playing at your local venue, especially if you're feeling a little stressed or down about the wintery season. January tours like the
K! Tour
showcase some of the hottest new bands from last year who are guaranteed to be huge in 2010, so why not check them out?
7. Write thank-you cards for all your Christmas presents.
Your parents probably nagged you about them when you were younger, but even if you hated a certain gift, it's pretty impolite to not at least say thank you for it! Sure, your Auntie Carol from Inverness probably didn't know you're not keen on authentic sheepskin gilets with matching gloves, but she tried her hardest (and you can always sell/exchange gifts you're not happy with!). I know most people who read this are very lovely and polite already and probably don't need reminding, but thank you cards are such a joy to receive.
This design
from Paperchase is shiny and awesome.
8. Clear up any leftover Christmas debris - it's bad luck otherwise!
Today is the last day you're 'allowed' to have your Christmas decorations up before the rumoured bad luck! It's one of the saddest times of year when it's time to get rid of the tree and gorgeous lights, but having leftover gifts and pine needles hanging around the living room will just make you feel low. If you're still high on festive love, why not get some pretty
fairy lights
to decorate your home with?
9. Take advantage of New Year sales and special offers.
You've probably already seen
my haul
from the Boxing Day sales, but many special offers and discounts still continue well into January, especially further discounts on holiday items. If you're going shopping this weekend, see what you can find!
10. Start looking at key pieces for your Spring wardrobe if you haven't already.
It's a little early to get the Spring pieces out already, considering most of the country is still under several feet of snow, but many stores are already stocking their Spring collections.
Sequins
,
florals
and
polkadots
look set to continue into our 2010 wardrobes with pale, summery shades and a touch of uber-feminine glamour.
What's your favourite thing about this month?