Apologies for the lack in regular posts lately, I haven't been feeling too great. However I feel better today so entries are back!
I went out to Bristol yesterday, intending to take photos for my Photography exam, but it's very difficult to resist when there are so many lovely shops with so few people in on a Monday morning. Plus the weather's quickly getting warmer and I need more lovely clothes for summer!
Onto the new buys...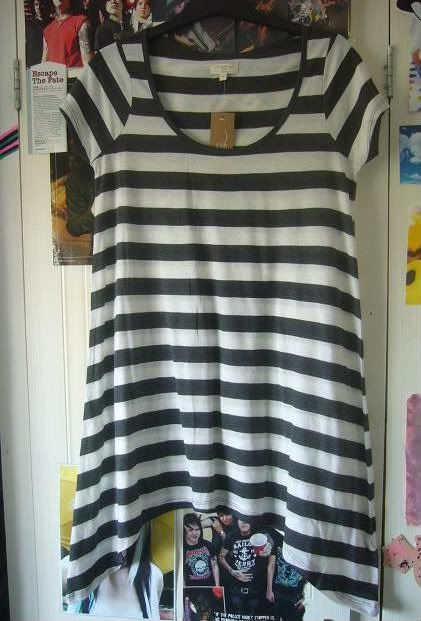 Long tee from New Look.
Awesome for layering, especially with my fabulously big belt around the middle. Plus since all the newest styles are oversized, I can happily buy a size 8 or 10 and still have it fit. :) good times!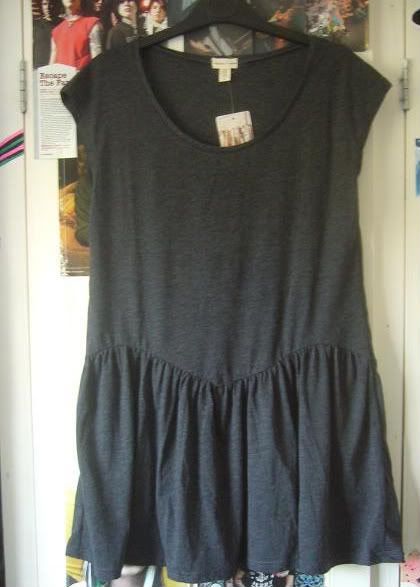 Silence & Noise Dress.
I needed a dress to wear with everything since I have school most days of the week up until May (scary that I'm finishing so soon!), so ensuring everything is super-versatile is essential. It's also really light & would look great with some ridiculously colourful patterned tights.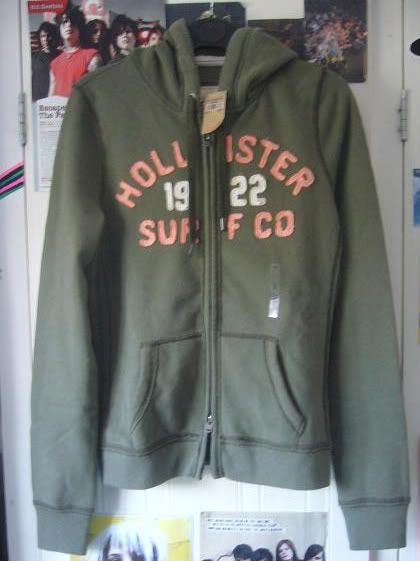 Hollister hoodie (again!)
My excuse is their luscious softness and great quality, as well as the fact that I got this one for £15 on clearance! They're perfect for staying late at the beach or in town in the summer, as they're warm but don't look out of place at all with a summery outfit.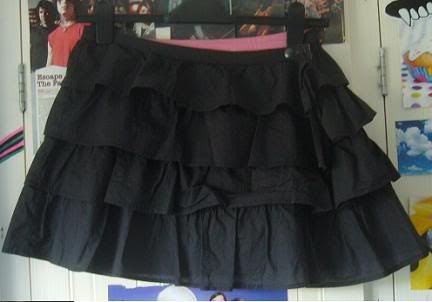 H&M Skirt
I didn't think this skirt looked too exciting on the hanger, but it really does look better on! Normally black clothing is pretty insufferable in the hot weather, but the material's light enough to get away with wearing it in the summer.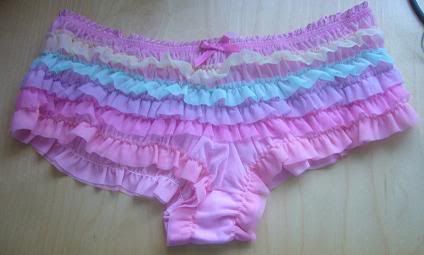 Cute underwear!
My friend and I are having a minor competition as to who has the cutest underwear: so far I face competition from Pac-Man man pants. Then I saw these rainbow ruffly things and knew that whatever he gets, I have him beaten.
Have you started planning your summer wardrobe yet?