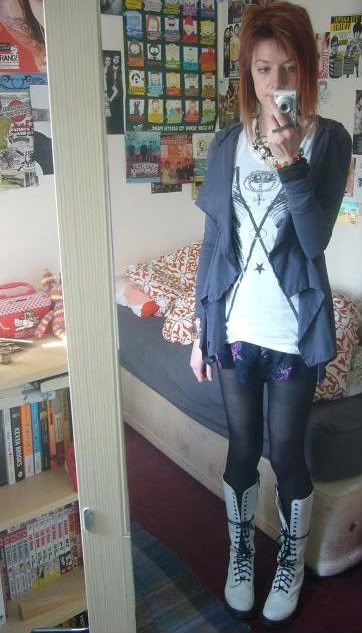 POF: Lazy day at school with friends.
Cardigan: River Island
Tee: All Saints
Necklace: All Saints
Playsuit: Miss Selfridge
Tights: Primark
Boots: DMs ♥
Relax, I'm still alive! I'm sad to not be updating this blog quite as much as I should at the moment due to various things going on in my life at the moment - it happens, right? I'm going to keep updating whenever I can, just that regular features might be delayed for a bit as I don't get to be online and write content quite as much as I'd like to right now. Hopefully things will be back to normal soon enough so I can get writing again and start posting some of my favourite new ideas as soon as possible. Thanks so much for continuing to read and follow my blog through my semi-absence, it really does mean a lot!