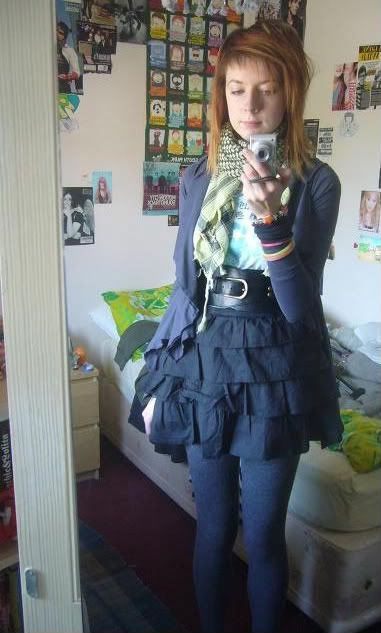 Point Of Fashion: New skirt :)
Cardigan: River Island
Scarf: Camden
Tee: Pac Sun. I need some plain vests to wear with pretty skirts, I don't think the tee works as well as I'd hoped.
Belt: Oldd
Skirt: H&M
Tights & Leggings: H&M..tights and leggings together make it ok to wear super-short skirts, haha.
Boots: White knee-high DMs, not pictured as they'd got muddy from photographing.