Hello all you industrious, hard-working people! Midweek has just rolled around and today I spied this fabulous little number on the Urban Outfitters website. It's true that you rarely hear 'Urban Outfitters' and 'cheap' in the same sentence, but this lovely thing is worth some appreciation, don't you agree?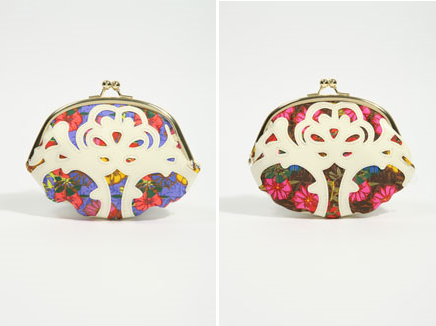 Urban Outfitters Loop Print Applique Kisslock Purse - £9.99 [Reduced from £22.00]
A coin purse is a definite must-have in everyone's lives. Whether we need money for a Milky Way from the vending machine, a trip to the bathroom at the train station or simply issuing a small loan to a grovelling friend, fishing around in our pockets for spare change is hardly the elegant way to go about such matters, so why go on suffering without one of these beauties? I'm digging the white contrast applique against the delightfully retro floral background. Your hardest decision this week shall be: the pink or the blue?