Attempt #2 of my latest 'What I Wore' post! Blogger has been failing on me and flu has been ravaging my immune system, so excuse the brief absense as it shouldn't be much longer.
I finally had my hairdresser trim and redye my hair, yay!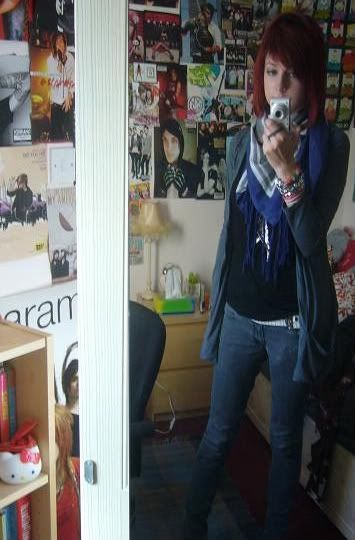 Cardigan: Miss Selfridge
Scarf: Topshop
Tank: H&M
Belt: Lowlife
Jeans: H&M
Boots: Fryes
Several people have already been quite literally gobsmacked after asking how much it costs to have my hair dyed as well as cut, but lovely-looking hair really is a priceless investment - it will always make you look and feel twenty times better! So what if it costs a small fortune every few months? When you find someone with awesome razor/peroxide talent, why bother switching to a mediocre stylist just to save a few extra pounds? Good hair is an investment, put it that way.
In addition to this, I happened to chance across a couple of must-have buys at Miss Selfridge last weekend, including the aforementioned cardigan.
I also got this beret hat: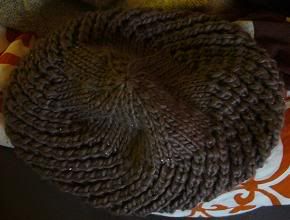 Not only does it keep my head warm, it doesn't clash with my skin or hair - major glee points! This is clearly a big deal for me, as I am known for never wearing hats. Except lovely ones like this. It's a grey-pink colour, so it goes with almost anything. My entire stance on the realm of hats and berets has been completely transformed.