This week is all about being busy, tidying, cleaning and getting ready for the impending autumn - exciting! However I've been rather disappointed with the selection of clothes in stores at the moment as I've found very little that I actually like, how strange. I was in London a few days ago and yet none of my favourite Oxford Street and Regent Street stores had a single new thing that I contemplated buying. Though I did get some good old Topshop skinny jeans. Hurray for 36" inseams!
Today I managed to dress myself to go out and get my exam results.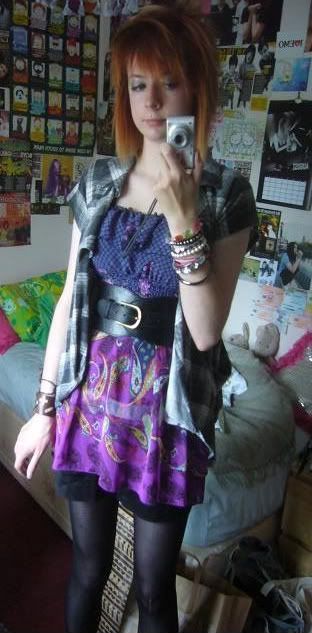 POF: Got 3 Cs and a D - thank god for Year 14.
Vest: Urban Outfitters
Tops: Forever 21/H&M
Belt: Off-brand
Shorts: Primark
Tights: Cheap (hence the holes)
Boots [not pictured]: Fryes