Uni open days are so much fun. Additionally, I have the task of taking 100 photos this weekend for Photography homework and have so far taken 38..phew! Taking photos in public seems to attract the strangest & most concerned glances.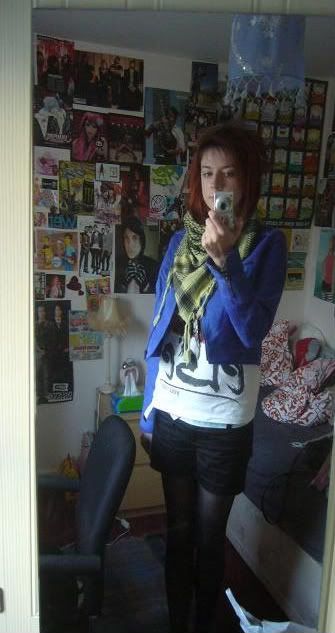 Jacket: H&M (new! forgot to take the tag off the 1st time I wore it the other day, oops!)
Scarf: Camden
Tee: You Me At Six gig
Belt: Harajuku Lovers @ Pac Sun
Shorts: Topshop
Tights: Oldoldold
Boots: Fryes
A question for my beautiful readers:
how is autumn affecting the way you dress?
I'm feeling wonderfully inspired for my Photography project with all the amazing colours and textures around at the moment.
I took these photos today (ironically in one of the scariest, roughest towns in the South!) - they make me ridiculously delighted that autumn weather is here!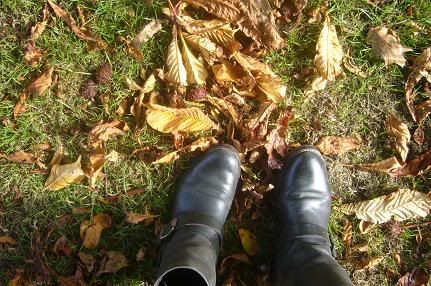 Are there any outfit posts in this blog where I
don't
wear these boots? I seemed to wear them all summer and they fit this season perfectly too.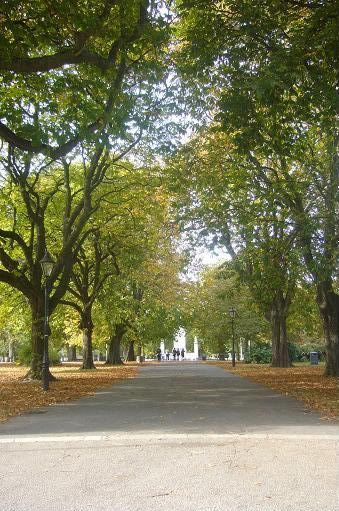 You wouldn't have guessed that this stunning park harbours countless murderers, drunks and violent homeless people, did you?