New clothing makes me ridiculously happy! Even if I feel kinda guilty about the cost, it's always a fun experiment to wear something new, especially if it's not a style you'd normally wear.

Dress/top thing: Forever 21 (new)
Belt: Forever 21 (new)
Hoodie: Forever 21 (old)
T-shirt: Charlotte Russe
Necklaces: FormulaeXO, Forever 21 (new)
Jeans: Topshop Tall
Shoes: Harajuku Lovers (out of shot..must take picture of them! They rock)
POF: I could be the new poster child for Forever 21...
I adore the new 'dress thing', named so because I'm not sure whether it's supposed to be a top or a dress. It's kinda long and I suppose it could pass as a very short dress, but it's not very opaque & therefore might not be so great when worn as such. Though it would look very cute over a cami top and some black tailored shorts in the super-hot weather. Plus it looked pinker on the website photo, but I'm still very pleased. Am hoping I shan't snag it anytime soon.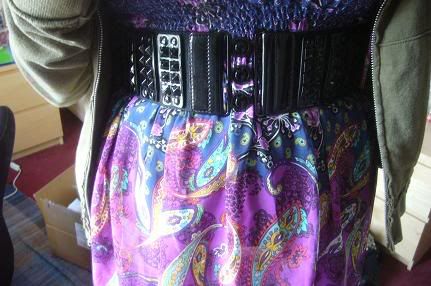 LOVEE this belt. I bought a buckled waist belt recently but manage to misplace it before even wearing it, so this is the first time I've worn one like this. I love the chunkiness & the rock&roll style of it. Though it is a bit tight (despite being marked as a size M/L!) & hurts my back slightly from the tightness - I recently had my back adjusted so I may not wear it for a while just yet...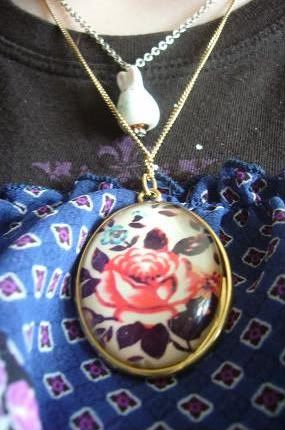 I bought this as an extra item in my order as I thought it was super-cute. In the site photo it looked like the pendant was painted china, but it's in a plastic bubble which makes it unusual & so pretty! The size of the rose changes when you look at it from different angles, so I think it's definitely rather unique.
Overall I'm pleased with my new purchases! I can't wait to try wearing them with different styles.