Recently my free time has been consumed with sorting out/worrying about school for next year, and whether that's actually going to happen! It's terrifying not knowing what's going to happen in the near future. As well as an impromptu trip to London yesterday, the last week has been pretty hectic for me.
Here's what I wore on Sunday: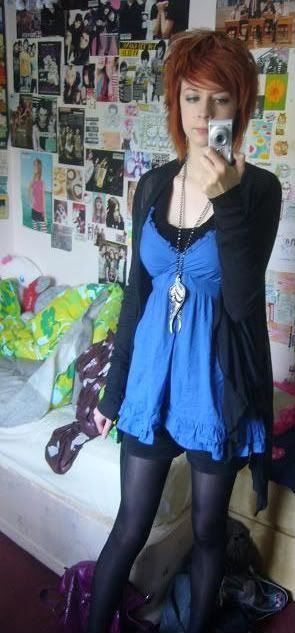 POF: Off to Gay Pride in town..before realising the whole area specially set up for it had already been dismantled! :( Got some free Krispy Kreme donut samples instead..
Cardigan: All Saints
Tops: Atmosphere/H&M
Shorts: Atmosphere
Tights: oldd
Necklace: Urban Outfitters
Boots [not pictured]: Fryes
I shall post the fruits of my London shoparound very shortly!