A fairly uneventful day, just glad to be outside!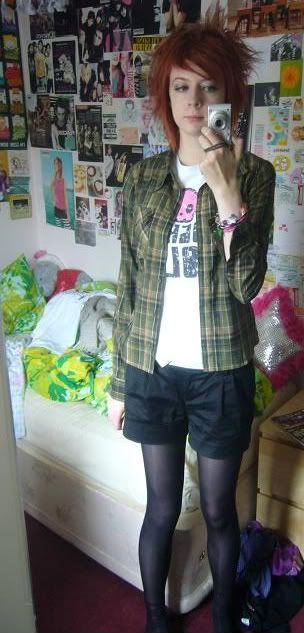 POF: weeekend.
Shirt: H&M
Tee: David & Goliath
Shorts: Primark
Tights: Kept from old school uniform :D
Boots [not pictured]: My lovely Frye boots which I seem to wear almost every day.
I can't wait to get writing proper posts again! The last few days have been fairly busy, though next week I'm hoping I'll be feeling 100% myself so I can use my oodles of free time more positively.
Hope all you Americans reading had a wonderful 4th of July! ♥ It's just another day for us Brits, haha.