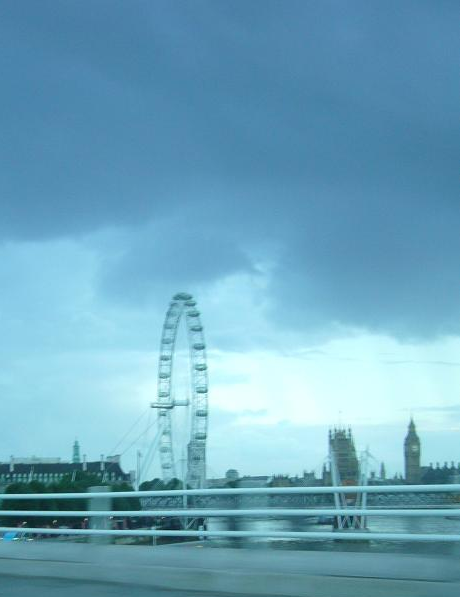 photo taken by me!
London is a city which never ceases to amaze me. Regarded as the undisputed epitome of culture, class and style in the UK, it's no wonder millions of people swarm there every day for events, sightseeing and shopping, shopping, shopping. The most inspiring aspect of the place is the culture - London is one of the most multicultural cities in the world, so it's not surprising that in one neighborhood you'll find people in floor-length burkhas inhaling the spicy aroma of exotic curries whilst in the one adjacent you'll encounter tall, beautiful tattooed girls running incredible high-end vintage boutiques. Mere moments after arrival it's easy to see how many London-based artists and designers manage to gain inspiration for their incredible work, as their senses are constantly being bombarded by the intriguing, terrifying and often absurd experiences that this hub of constant buzzing activity has to offer.
Similarly, the retail capabilities are limitless. When your shop has a place on the grey tourist-infested pavements of Oxford Street, you know you've made it. London is just as famous for its vast shopping centers and gigantic high street flagship locations as it is for its museums, art and culture. Every international fashion retailer's debut store in the UK has to be in central London for optimum traffic as well as the most effective marketing campaigns. No other city in the UK or Europe has nearly as many famous fashion stores from across the globe as London does, it's a truly phenomenal place to be.
After hunting down some cute vintage stores in Brick Lane and getting lost in the chilling zone of horrors known as Bethnal Green, I found solace in the ridiculously enchanting high-street paradise known as Oxford Street. I think I should probably set up camp in the back of Topshop and try and live there or something.
My beloved purchases:
1.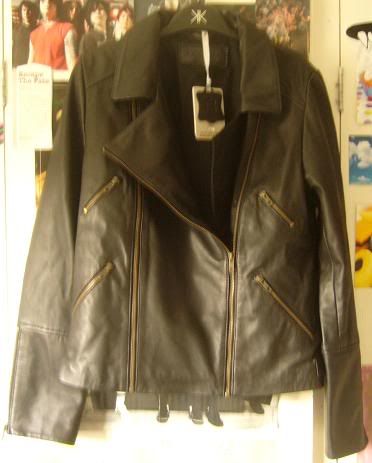 This lusciously soft leather jacket from
Selfridges
is most likely going to become my new child/most frequently worn item. I originally wanted a vintage one, but they were all much too masculine for my liking, so this beauty from Selfridges should make up for its frightfully expensive price tag by staying with me forever.
2.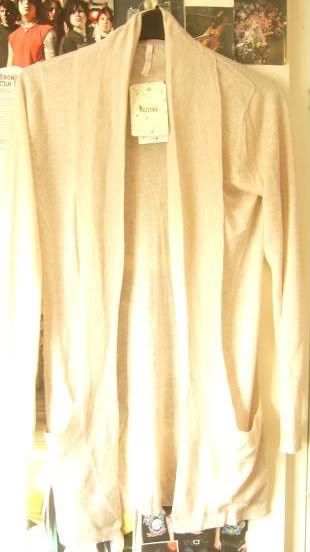 I went hunting at the fairly new
Bershka
shop in Oxford street and marvelled at how cheap yet gorgeous some of their items actually are. This drape cardigan cost only £6.99 somehow and looks very similar to the current offerings at All Saints. Hmm.
3.
Another impulse
Bershka
purchase. I'm concerned by the 'Do Not Wash' label; however it was £2 and matches my hair, so why the heck not?
4.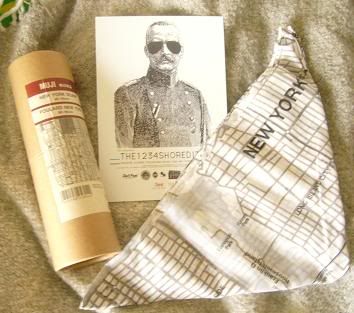 An incredible scarf from japanese usefulness boutique
Muji
, featuring a map of New York. I was impressed by this as I'm hoping to go to NY in a couple of months, so I can memorise the street maps before heading off over there whilst wearing one myself. Plus it came in this adorable tube - how amazing is that? Accompanied by an amusing festival flyer from a vintage shop just off Carnaby Street.
What's your favourite aspect of London?
Any incredibly jaw-dropping purchases/occurances while you were there?
If you've never been, what would inspire you to want to go there the most?